DOCUMENTARY
A LOVE WORTH GIVING - OUTREACH PRODUCER
A Love Worth Giving is a documentary that tells the story of newly married Sam and Luke, a young couple in love. But Sam has Cystic Fibrosis and her health is getting worse, her only hope of survival is a double lung transplant - with award-winning director, James W. Newton. For this project, I built and managed a successful Kickstarter campaign, raising over £15,000. The film premiered at the 2015 Rhode Island International Film Festival and was also selected to feature in the St Louis International Film Festival and Cinecity Film Festival 2015.
MICRO-DOCUMENTARIES - CREATIVE PRODUCER
Producing short documentaries for non-profits, start ups and CSR. Micro-Documentaries produces short films around the world to help organisations increase their programmatic impact, advance legislation, exceed fundraising goals, take a world stage and fuel movements.
ALMOST SUNRISE - CO-PRODUCER
Almost Sunrise is an Emmy-nominated feature-length documentary following two veterans who are walking from Milwaukee to LA to bring awareness to veterans' issues and to heal their own wounds of war - with the award-winning director, Michael Collins (Give Up Tomorrow). For this film, I built and managed a successful Kickstarter campaign, raising over $100,000.
Almost Sunrise has been screened in film festivals throughout the U.S and will be broadcasted on PBS in November 2017. The film won the Moving Mountains Awards at the Telluride Mountainfilm Festival 2016 and was presented with a Voice Award by SAMHSA (Substance Abuse and Mental Health Services Administration).
THE HAPPIEST PLACE
Feature documentary in post production telling the story of a filmmaker's discovery of Bhutan and its policy of Gross National Happiness. Along the way, he explores what the West can learn from a nation that puts its citizens' well-being ahead of GDP - with director, Ben Henretig.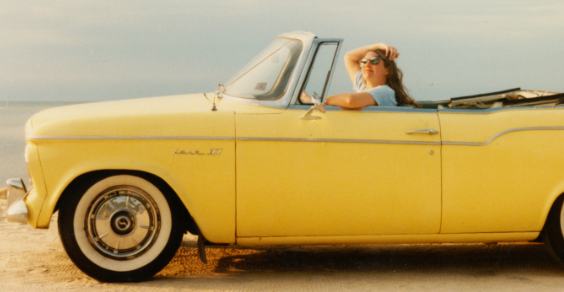 GOD KNOWS WHERE I AM
Feature length documentary that tells the story of a New Hampshire woman who documented her descent into mental illness and her battle with a flawed system in her personal journals. Produced with Wider Film Projects. Released in 2016
TO THE EDGE OF THE SKY
Feature-length documentary that follows four families as they fight the FDA to gain access to a potentially lifesaving drug for Duchenne Muscular Dystrophy, a fatal disease their sons suffer from and the number one genetic killer of boys in the world.
FLICKER FLACKER FILMS - PRODUCER
Working across a range of documentary, non-profit and corporate projects at various stages of production. Responsible for research and development, office and project management, editing (on FCP), treatment and grant application writing, contributor finding and setting up and producing shoots. I was also the Senior Field Producer producing the live event coverage for the Googa Mooga Festival in Prospect Park.