JUNE 2019
Four-page spread for Issue 3 of horticultural quarterly, Bloom Magazine about what to sow and grow if you're getting started in June or July.
MAY 2019
Panel Discussion hosted by Open Garden Squares Weekend as part of the Chelsea Fringe Festival.
A debate and discussion exploring the value and purpose of gardens and planted spaces alongside Nigel Dunnett (Professor of Planting Design and Urban Horticulture at University of Sheffield) and Kathryn Rossiter (Chief Executive of the charity, Thrive) where I raised the importance of access and representation in the world of horticulture in order to move towards making green spaces and growing available to everyone.
MAY 2019
Two-page spread for Waitrose monthly food magazine about growing salad leaves on a sunny windowsill.
BBC Radio 4's Gardener's Question Time
OCTOBER 2018
I was invited to interview author and balcony gardener Alice Vincent about growing edible plants in tiny spaces for BBC'sGardeners' Question Time. GQT is a Radio 4 institution with over 2 million listeners tuning in a week.
https://www.bbc.co.uk/programmes/m0000v9b
JANUARY 2019
Interview with garden designer and writer, Jack Wallington about changing our relationship to weeds.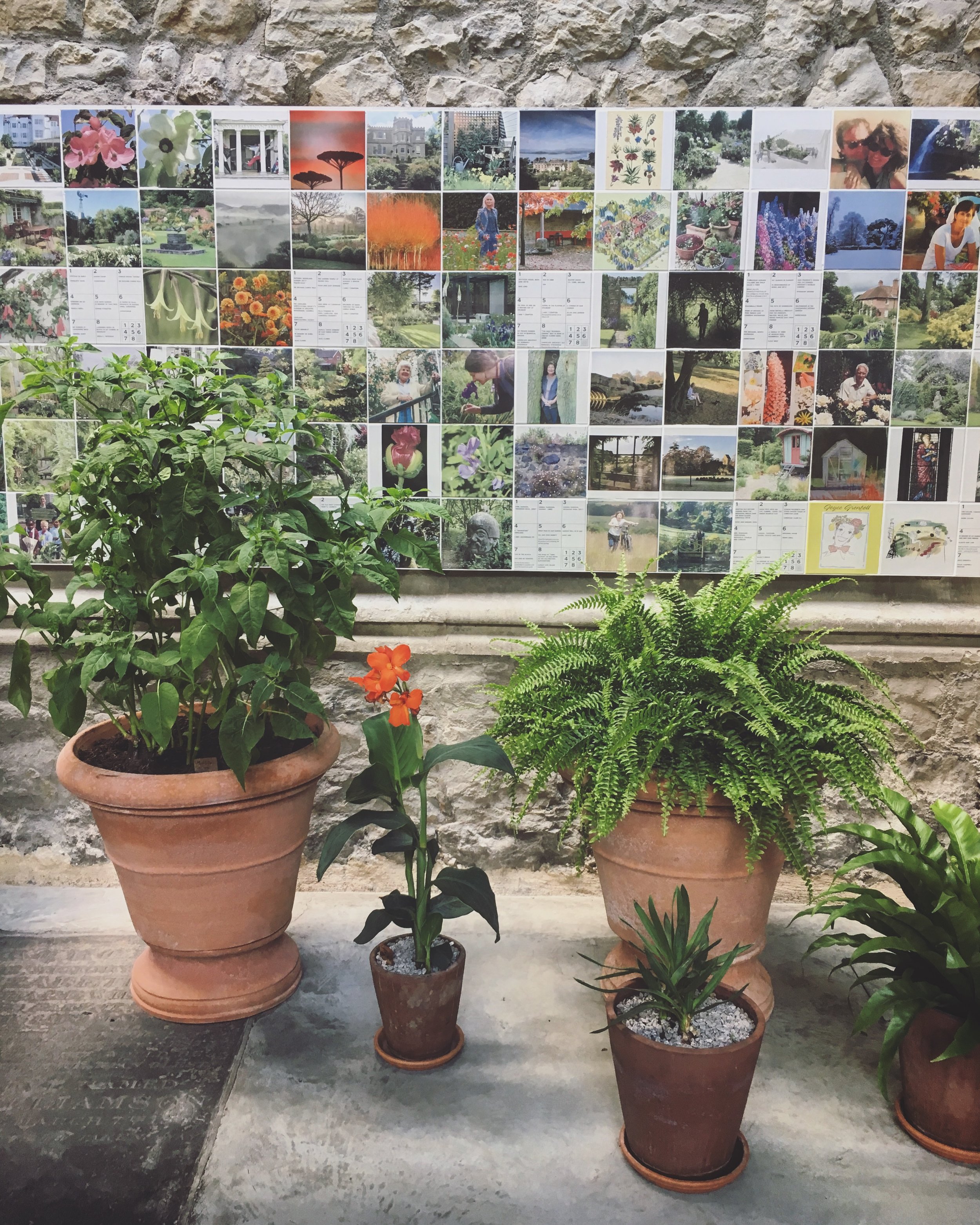 The Garden Museum Literary Festival: Born Again Gardeners
JULY 2018
As part of the Garden Museum's Annual Literary Festival, I was invited to speak alongside Alice Vincent (Author of How to Grow Stuff and journalist for The Telegraph) about a new generation of growers who are changing their lives and careers to incorporate their love of plants.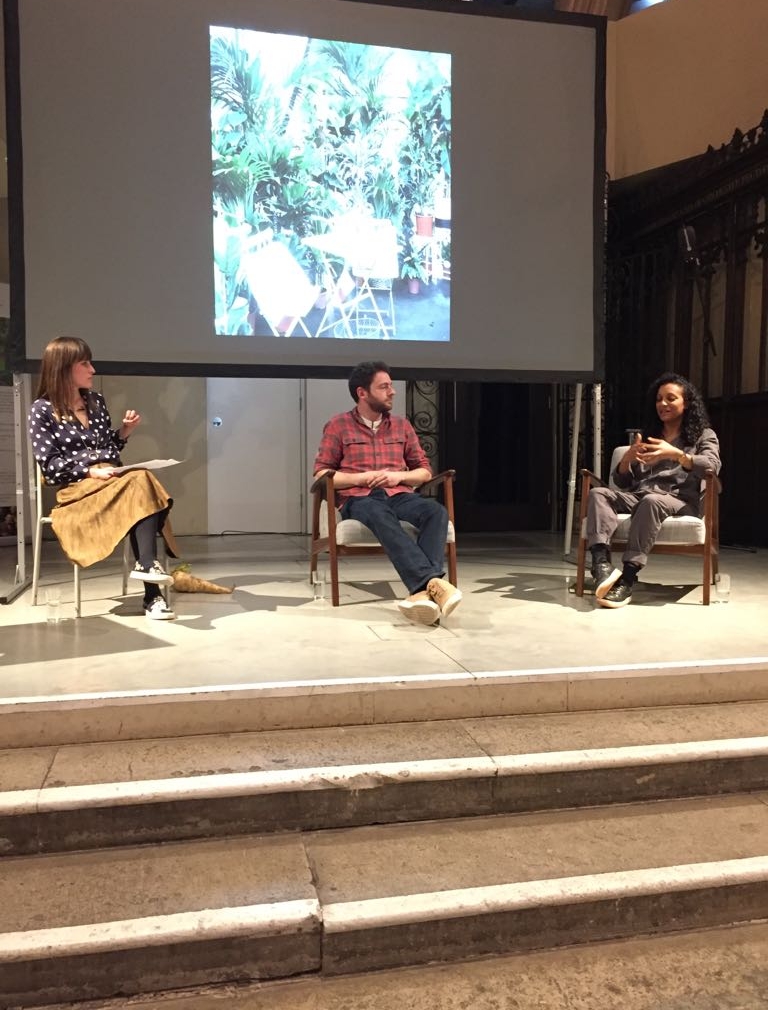 The Noughticulture Talks at The Garden Museum: Growing to eat in small spaces
MARCH 2018
In the first of a series of talks curated by Alice Vincent, I was part of a panel alongside gardener Jack Wallington to discuss how to approach growing edible plants in urban spaces.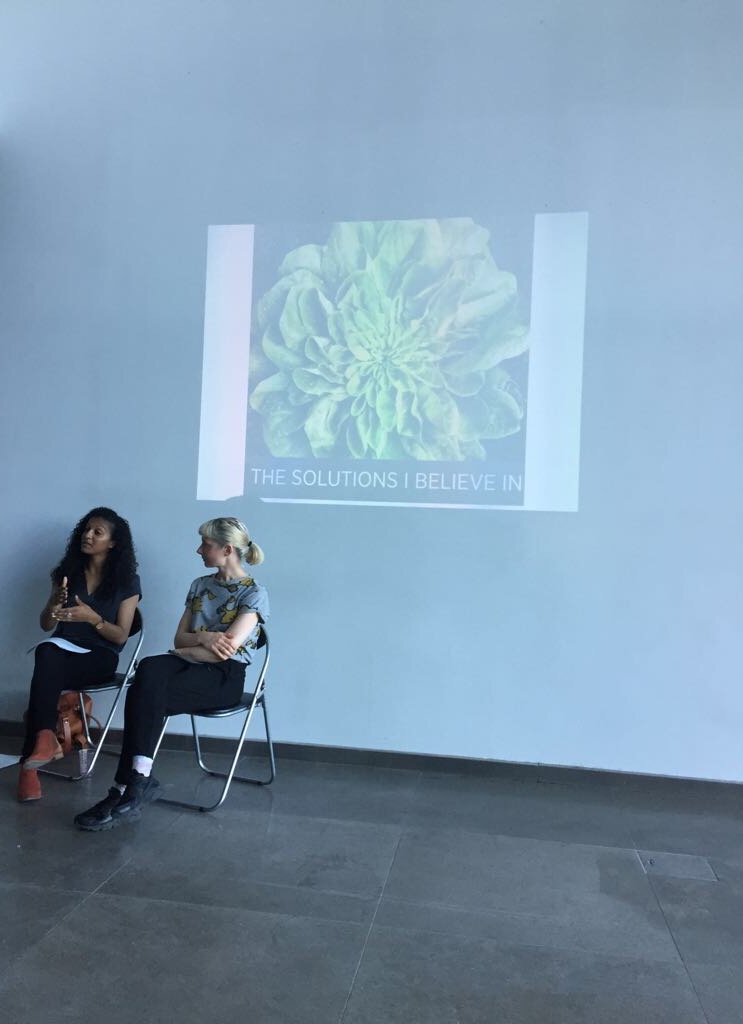 RCA Fine Art Talk (as part of the Chelsea Fringe Festival)
MAY 2017
As part of The Chelsea Fringe Festival, I was invited by the Royal College of Art to speak about growing food in the city. The event included a presentation on my journey from working in media into becoming an urban organic food grower in London and a conversation with curator, Anne Duffau (pictured) and the audience covering food sovereignty, seed saving and sustainable beekeeping.
https://www.rca.ac.uk/news-and-events/events/artist-talk-claire-ratinon/